About Us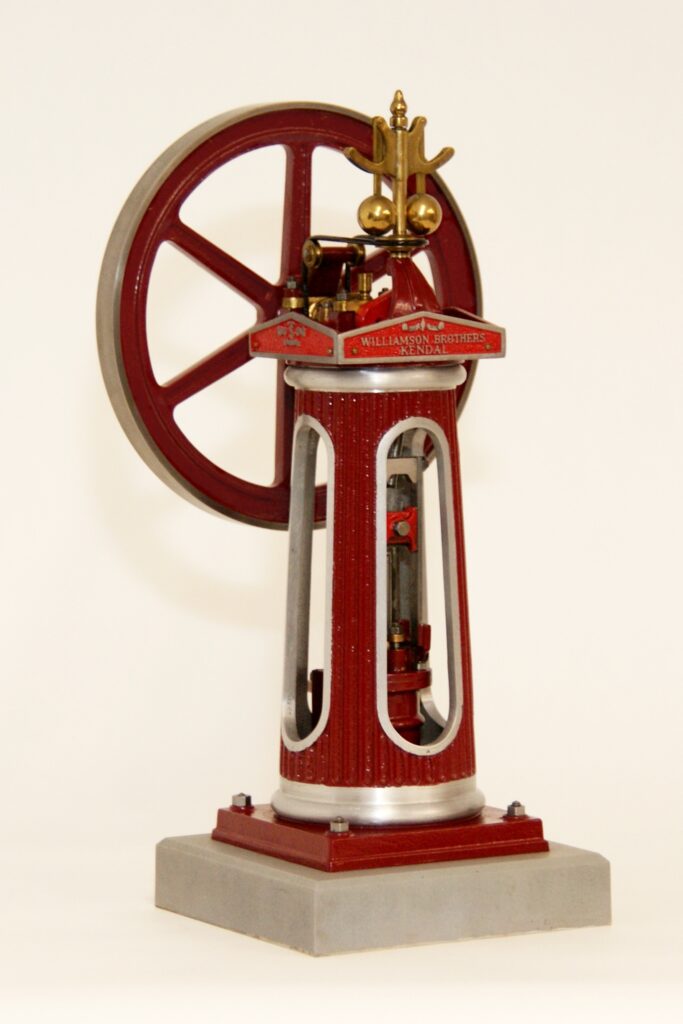 Nelson Society of Modellers was founded in 1958 by a group of like-minded individuals to cater for the interests of model enthusiasts in the Nelson area. The club's main focus has always been live steamers, model engineering and model boats, although members' interests cover other forms modelling too, which is reflected in the various displays around the club.
The club provides train rides to the public, but we do much more than that. All of our facilities require varying degrees of maintenance, from lawn mowing and greasing bearings through to overhauling and repairing club locomotives – all carried out by our members – and we always have projects on the go, such as upgrading our riding trolleys or railway track.
Many members have their own models and projects – live steam locomotives, traction engines, stationary engines and steam boats, to name a few. Running and maintaining our models, as well as building new models, is a big part of what do, along with club activities. Throughout the year we hold a number of special events, such as member-only days, night runs, a showcase night, and an annual open weekend for visitors from other clubs.
Clubrooms
The original clubhouse was built in 1959, and served us well through to the '90s when the new clubrooms were built, being completed in 1999.
The clubrooms are opened to the public while we are running so our many displays can be seen and enjoyed. On  display are several small scale layouts (HO/N etc.), a number of the clubs historical boat models, glow plug engines, stationary steam engine models, live steam locomotives and many more items.
The clubrooms also hold the clubs library, meeting room, kitchenette and 'boat shed' that members can make use of. In addition to the clubrooms we also have several storage sheds, ticket office, station buildings and club workshop.
Raised Track
Our raised track is one of the longer ones in New Zealand at 524 meters long. From humble beginnings looping around the club house, the track has been extended three times to its current layout featuring a tunnel, bridge and under pass, and decent grades to test a locomotives performance. The raised track features the three main gauges of 7.25″, 5″, & 3.5″, as well as 2.5″ gauge.
It is critical for an rolling stock that runs on our raised track to have 260mm wide clearance for the track and 235mm maximum height difference from rail head to bottom of lowest part (foot boards or pegs).
Ground Level Track
In 2003 construction began on our 7.25″ gauge ground level track. Originally the track encompassed our site, but was extended in 2008 to run down the edge of the estuary to a return loop and back again. This extension increased the length of the track to 920 meters.
The track features a large yard area, passenger station, tunnel, two bridges, sidings, and an over pass. Club members are currently working to install 5″ gauge track in addition to the 7.25″.


Twilight Run, Matariki Public Holiday, July 14th 2023 We are excited to announce a TWILIGHT RUN on the Matariki public holiday Friday 14th July, we plan to open at 4.30pm. Tickets are $2 for everybody please wear enclosed shoes!
More...
June 25th, 2023
This King's Birthday weekend (3rd and 4th of June) we will be hosting a get together and fun run. Visiting engineers, and members of MEANZ affiliated clubs welcome, remember your boiler tickets! All locomotives ranging from 2.5" to 5" gauge are welcome, but only small 7.25″ locomotives will run comfortably on the raised track. The […]
More...
May 9th, 2023
Night Run, Easter Saturday, April 8th 2023 We are excited to announce a NIGHT RUN this coming Easter Saturday 8th of April we plan to open at 6pm til late Tickets are $2 for everybody please wear enclosed shoes!
More...
May 9th, 2023
---
Read Full News Archive